kambriel
at
Salon Noir fashion show in Toronto
Back home from our trip to Canada for the fashion show at
Salon Noir
, I wanted to share some of the photos with you! I'm not in the mood to narrow them down much either, so blessings to anyone still on dial up with how many photos you will find behind the cut ;)
Something exciting about this show, besides it being the first time we'd done an event with the amazing Laura since Serpent Circle in NYC oh... something like *12* years ago, is that my longtime friend Dianna (the amazing corsetiere from
Starkers!
) and I, after years of saying we should pair some of our designs up at some point, were able to match up
my outfits
with
her corsets
. I can't say enough just how natural of a fit this was for us, and the designs (even considering last second pairings!) went so very well together, and I look forward to future collaborations with both Laura *and* Dianna again in the future...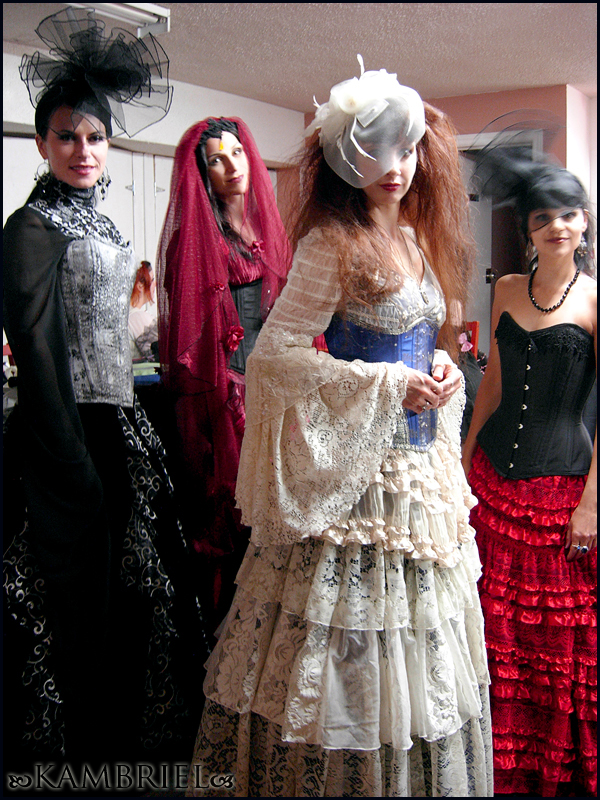 Elana in black & crimson: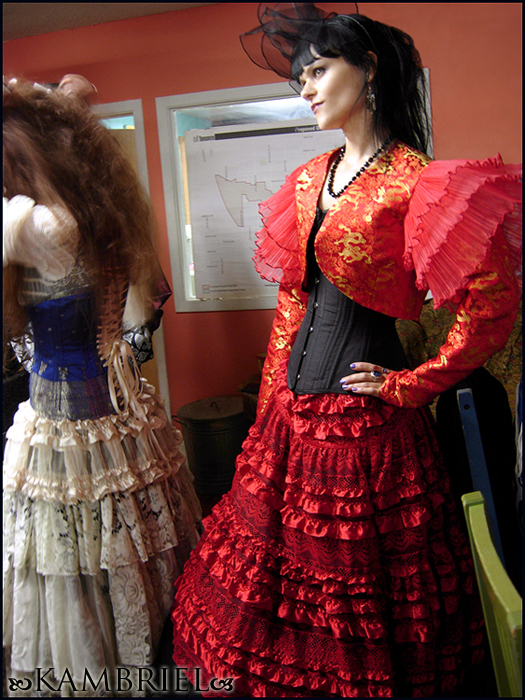 Backstage, shortly before the start of the show ~ all lined up and ready to go!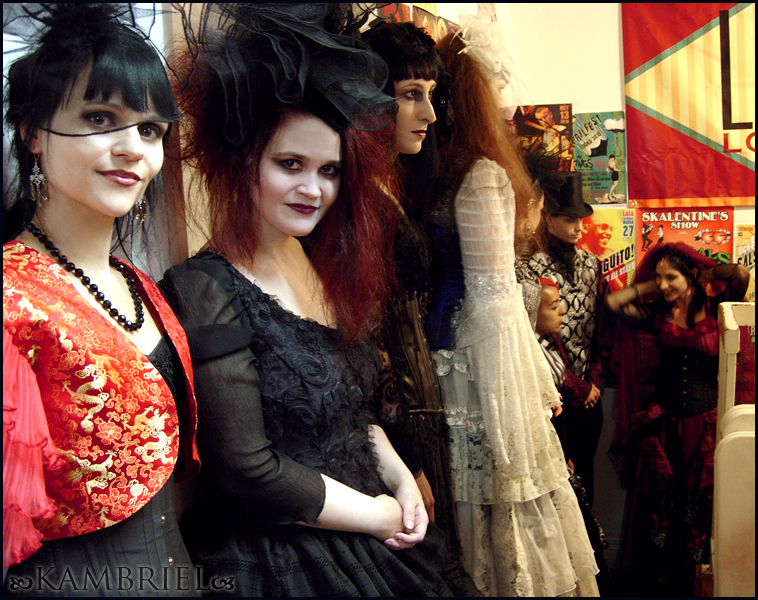 The blur of this photo probably most accurately captures the feeling of backstage ~ a quiet storm of crinoline and lace, ribbons, brocade and silk...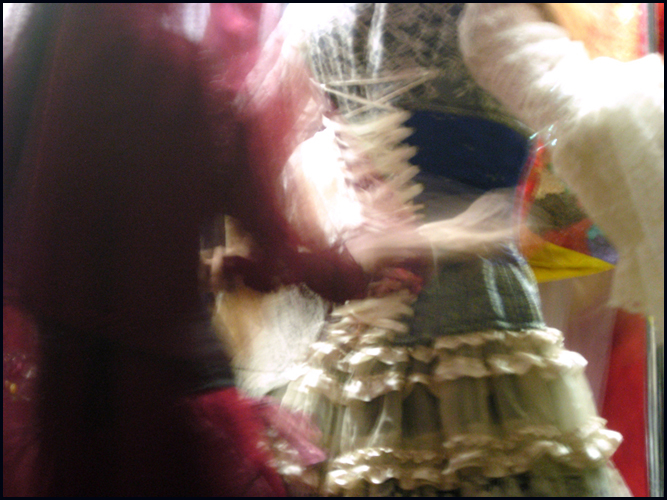 (
***many more photos behind the cut***
Collapse
)
Thank you so very much to Laura for inviting me to show in her decadent
fin de siecle
for a new
siecle
event, Dianna for being such a good friend, as well as for the exquisite corsets, Curse for help with this, that, and the other & other, and Alice, Lisa, Jackie, Karen, Elana, and Craig for being such elegant, whimsical, graceful and fearless models... Each of you added so much to the show with your own personalities and individual charm ~ it truly wouldn't have been the same without any one of you!
I hope you enjoyed this photo journey... video from the show itself shall be forthcoming,
~ Kambriel
(In case any of you are interested, several of these outfits will be making their way to
the Etsy shop
soon!)
Originally posted by
Medieval lectures and swordfighting, the Egyptian book of the Dead, and tea with the Wedgewood family!
Oh, and the Dead Sea Scrolls will be here in June!
(
Read more...
Collapse
)
From the ROM to the Mackenzie House.
http://en.wikipedia.org/wiki/Guy_Fawkes_Night
If any of you are wondering what I am up to on my birthday this year, I have some great plans for myself but if you would like to wish me a happy birthday in person,
I'll be at Neutral on Friday November 14.
Such a historic day, including the history that was made last night.


BUT for us adults...

Marie Antoinette: Fatal Flair for Fashion with Caroline Weber

Saturday, October 18, 1:00 - 2:00 pm


LECTURE FOR OUT OF THE VAULTS!

To complement the ROM's display of Marie Antoinette's lavishly embroidered dress designed by Rose Bertin, Caroline Weber, author of Queen of Fashion: What Marie Antoinette Wore to the Revolution, investigates fashion and power at Versailles. Explore the politics of costume, and gain a fresh understanding of the historical role of this doomed queen and the events leading to the French Revolution.
Book signing after talk.
Participants are welcome to stay for the 2:30 pm screening of Sophia Coppola's film Marie Antoinette.

Instructor(s)/
Speaker(s):
Caroline Weber, a specialist in 18th century French Culture is an associate professor at Barnard College, Columbia University, New York City.

Location: Royal Ontario Museum, Level 1B
Signy and Cléophée Eaton Theatre

Cost: Public $23.00, Member $20.00

Public: $23.00 Member: $20.00

Contact Information:
Tel.: 416.586.5797
E-mail: programs@rom.on.ca

Date/Time: Sessions (1):

Saturday October 18, 1:00 to 2:00 pm
Although this small exhibit is happening for 2 weekends at the ROM, it is a children based exhibit
Why an e-card? It's eco-friendly, and you don't have to worry about shipping costs. These cards can be sent to anyone anywhere around the world. It's the quickest and easiest way to send a gift. WSPA's holiday gifts start at $40 and are now available online at
http://www.reallywildgifts.ca
Are you still searching for the perfect holiday gift? With Christmas only 6 days away, time is running out - so the World Society for the Protection of Animals (WSPA) is taking the guess work out of holiday shopping with a last minute gift idea sure to thrill anyone on your list who cares about animals. To save an animal and give a Really Wild Gift e-card.
There's nothing like starting the day off with Twisted Sister Christmas carols....